Air quality and comfort: anytime, anywhere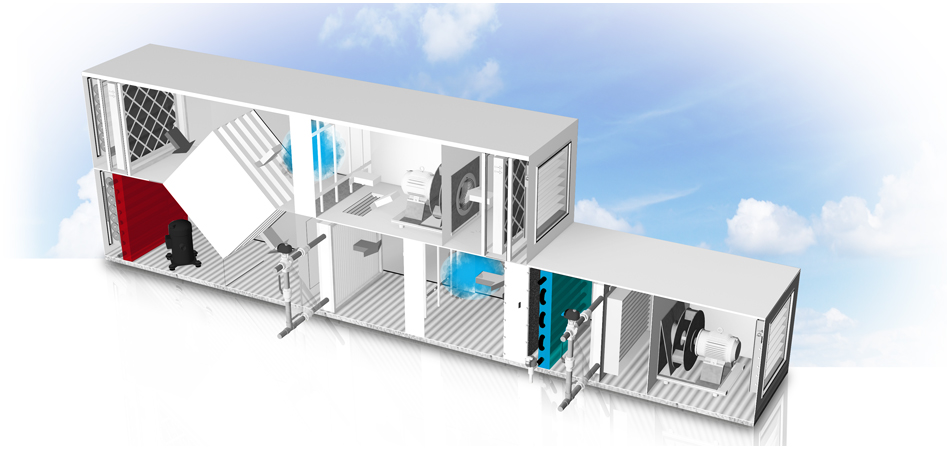 The Air Handling Unit (AHU) market is growing at a fast pace worldwide, driven by the stricter requirements of standards and regulations. The efficiency of components used on AHUs is increasing, however there are countless opportunities to make AHU systems as a whole even more efficient: fans, heating and cooling devices, humidifiers, filter racks and dampers can all now work in synergy, with unprecedented accuracy.
Moreover, indoor comfort can be increased further by using appropriate air quality sensors, managed together with traditional temperature and humidity sensors by special algorithms.
CAREL's offering ensures highly-efficient management of indoor comfort and air quality throughout the year.
Real increase in system efficiency
AHUs cover a wide variety of system types, with differing degrees of specificity. CAREL is at the forefront of technology for modular and fully-configurable controllers for systems of any complexity. Moreover, CAREL provides a wide range of humidifiers and accessories, room terminals and system supervision tools, which operate in synergy with the controller for optimum overall system operation. In-depth knowledge of the application and its components is embedded in the c.pCO Sistema, the latest-generation controllers developed by CAREL. c.pCO is the result of continuous optimisation over decades of experience in the field.
Moreover, the latest evolution of the pGD family displays, pGDX combines aesthetics and performance, user simplicity and consistency with the past. Everything on this display has been designed to simplify access to the available information.

Save power with evaporative cooling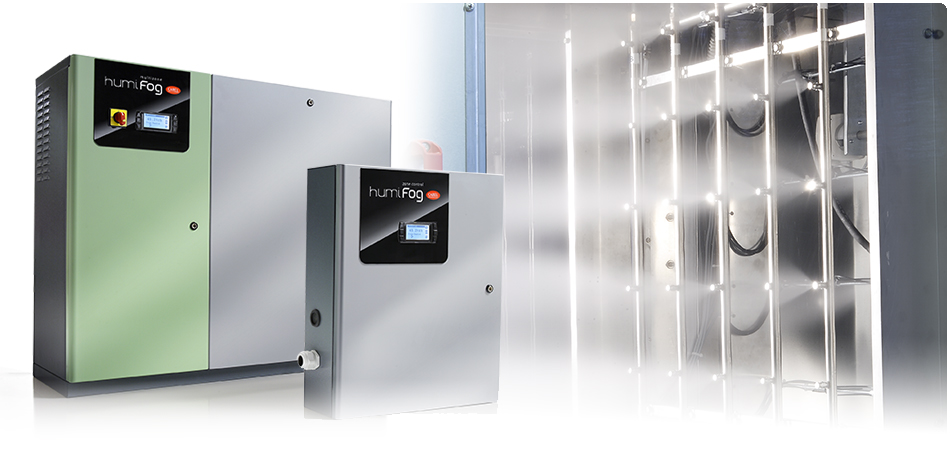 Air can be cooled by exploiting the evaporation of water. The evaporation of 100 kg of water absorbs 69 kWh of heat from the air, with a power consumption of less than 1 kWh!
In AHU applications, there are two ways to exploit this phenomenon. The supply air can be cooled and humidified (direct evaporative cooling or DEC), and/or the exhaust air can be cooled in order to increase the performance of heat exchange with the incoming fresh air (indirect evaporative cooling or IEC).
CAREL provides cutting-edge technology for humidifiers and their management with the humiFog family.
The outstanding increases in energy efficiency due to the combined use of CAREL c.pCO controllers and humiFog humidifiers can exceed 35%!
Furthermore, this means lower unit energy consumption, therefore smaller dimensions and lower capacity of the cooling coil and chiller.
For more information on evaporative cooling, watch this video: https://www.youtube.com/watch?v=f0_GwuWWSHc

Software solutions to develop your ideas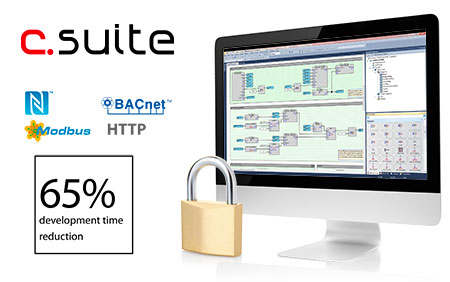 The new-generation c.pCO Sistema controllers are completely programmable and can be configured using the c.suite development tool. This tool provides a vast range of libraries, with various functions implemented: from basic logical-arithmetic functions to complex control algorithms for managing various devices, both CAREL and third-party. Integration of these elements with the AHU manufacturer's know-how, applied using standard and reliable code, allows application design and development so as to make every system your system.

Benefits of the CAREL proposal
CAREL offers many benefits to OEMs, installers and end users for management of AHUs:
Complete solution (hardware and software) for management of AHUs
Decades of experience in the field with programmable controllers and humidifiers
Innovative programmable displays for any requirements in terms of performance, price and aesthetics, with intuitive interfaces and integrated temperature and humidity sensors
Global monitoring and supervisor systems for management of information and optimisation of overall system performance
Up to 10 universal channels configurable as digital/analogue inputs or analogue outputs for all types of probes and actuators for AHUs (inverters, dampers, humidifiers, etc.) thanks to a proprietary Chip I/O
Ethernet port integrated into the c.pCO for easy access to information via a LAN
Not satisfied yet? CAREL will be happy to discuss new solutions with you, in order to make your system more efficient and optimise its performance in any operating conditions.